I'll be reading quite a few books this weekend, and thought I'd note them here!
For school:
Runaway by Alice Munro—currently on page 48, I'm reading this book of short stories by the Nobel Prize winning author for my fiction class. It's really good so far.
The Art of Intimacy by Stacy D'Erasmo—currently on page 27, I'm also reading this book for my fiction class—it's a writing craft book, and so far had been pretty good. I need to finish this 123-page volume before Tuesday, so it's top priority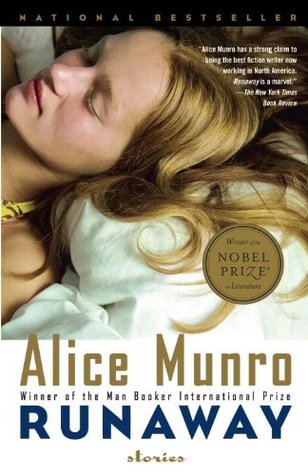 For fun:
In a Handful of Dust by Mindy McGinnis—I'm on page 115 of this book, and it's going pretty slowly, but also pretty good so far. In my memory, the first one is better though.
Phantoms on the Bookshelves by Jacques Bonnet—an anti-minimalism perspective on the value of collecting and keeping books, the author owns over 40,000! I'm currently on page 75, and REALLY enjoying this one.
The Book of Unknown Americans by Christina Henriquez—I'm listening to this on audio. I'm almost an hour into this one, which is a total of about ten hours. I'm slowly dipping my toes back into the world of Audiobooks, and I haven't had as awful of an experience as I had listening to A Darker Shade of Magic. Anyways, the story so far is really compelling, and the narration is pretty amazing.
So, that's what I'll be reading this weekend. Thanks for stopping by!
Monica, out.